Catalog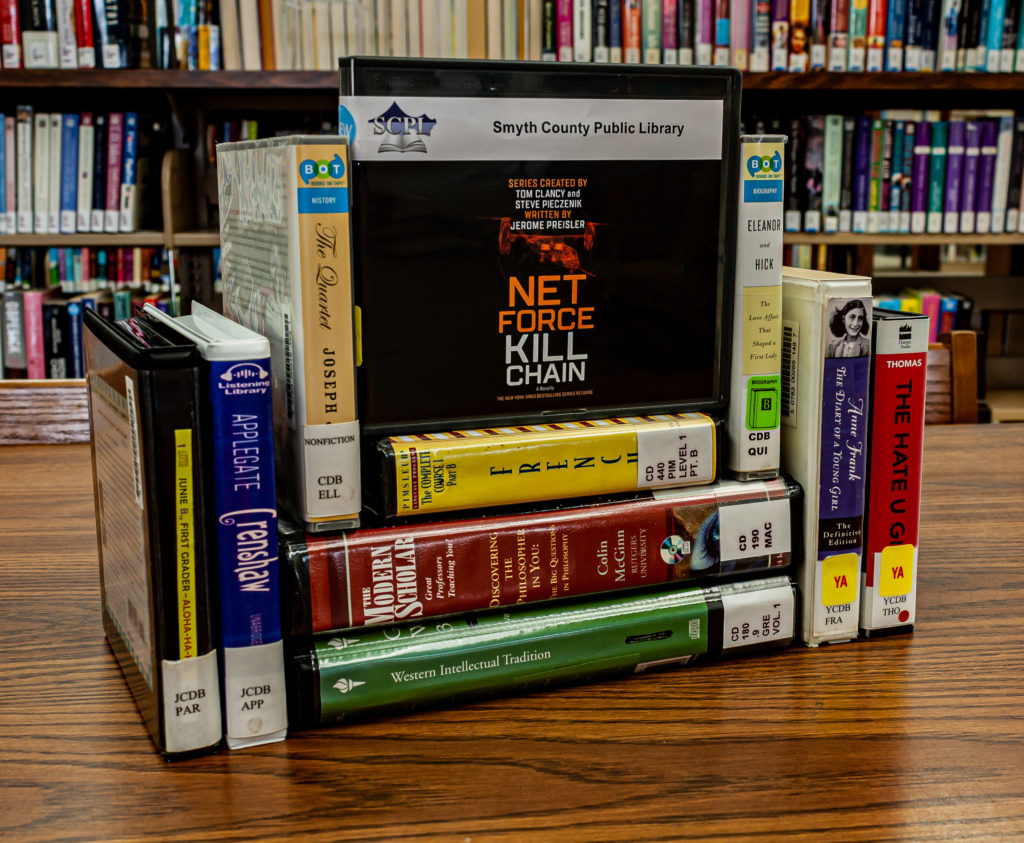 SCPL's catalog is an online index of materials that the library has available for patrons' use. The catalog, contains entries that provide details about each item including author, publication date, location, and a brief summary. The catalog contains entries for all the books, DVDs, audiobooks, downloadable electronic books and audiobooks, and magazines owned by the library.
---
Using the Catalog
The catalog can be searched in several ways and filters can be applied to help narrow down search results to make it easier for patrons to find exactly what they are seeking. Patrons may also place holds on items from the catalog.
The navigation bar at the top of the screen has some filters that can be applied before inputting search terms: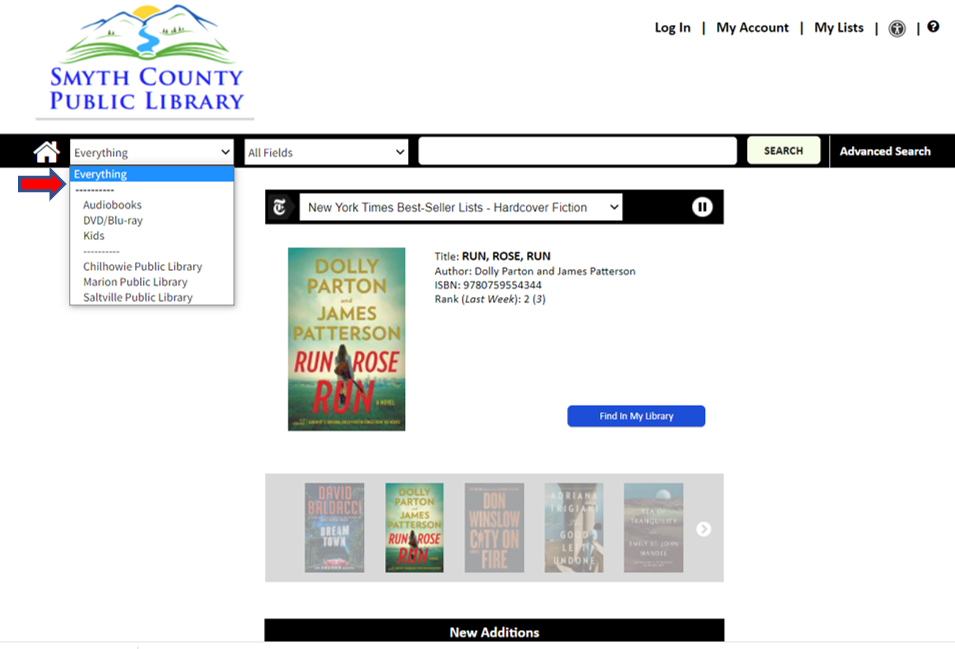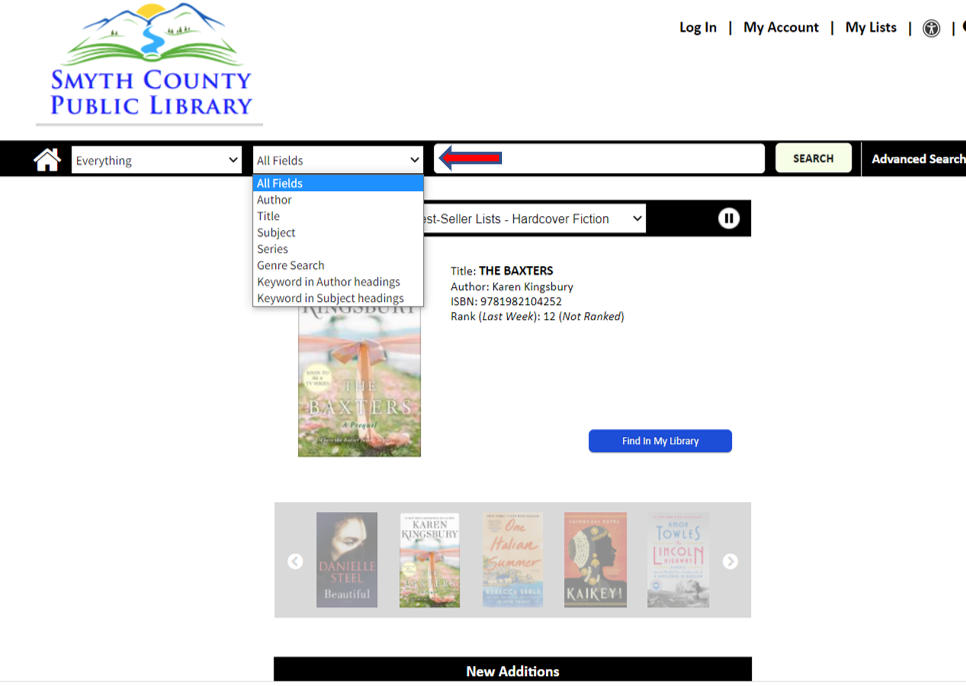 After a search has been typed in and results are displayed, other filters, or facets, are offered in the column to the left of the search results to further refine the results: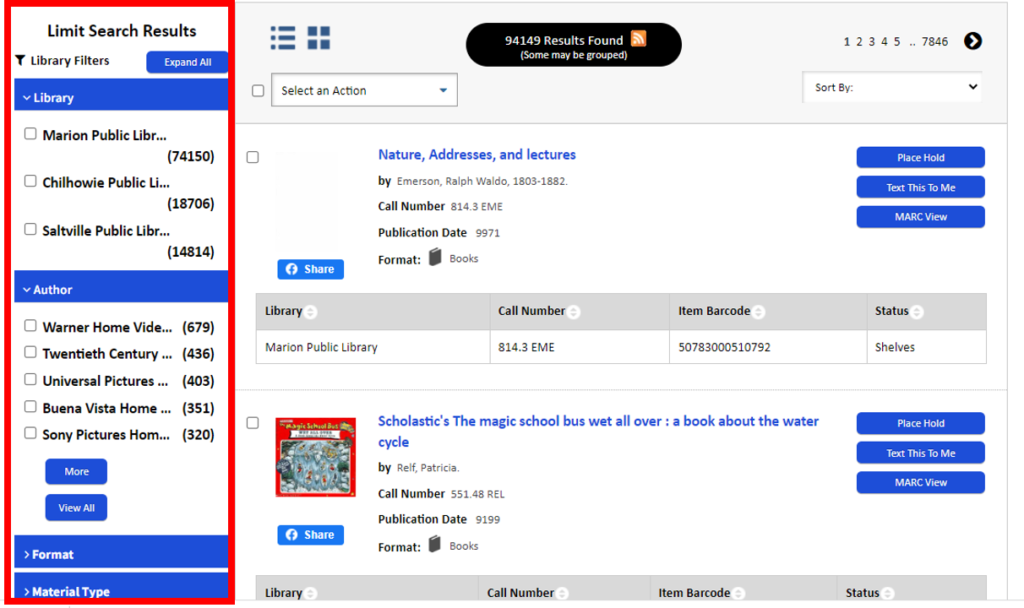 Clicking on a title in the search results will open the bibliographic record to display detailed information about each item.