Sherwood Anderson Archive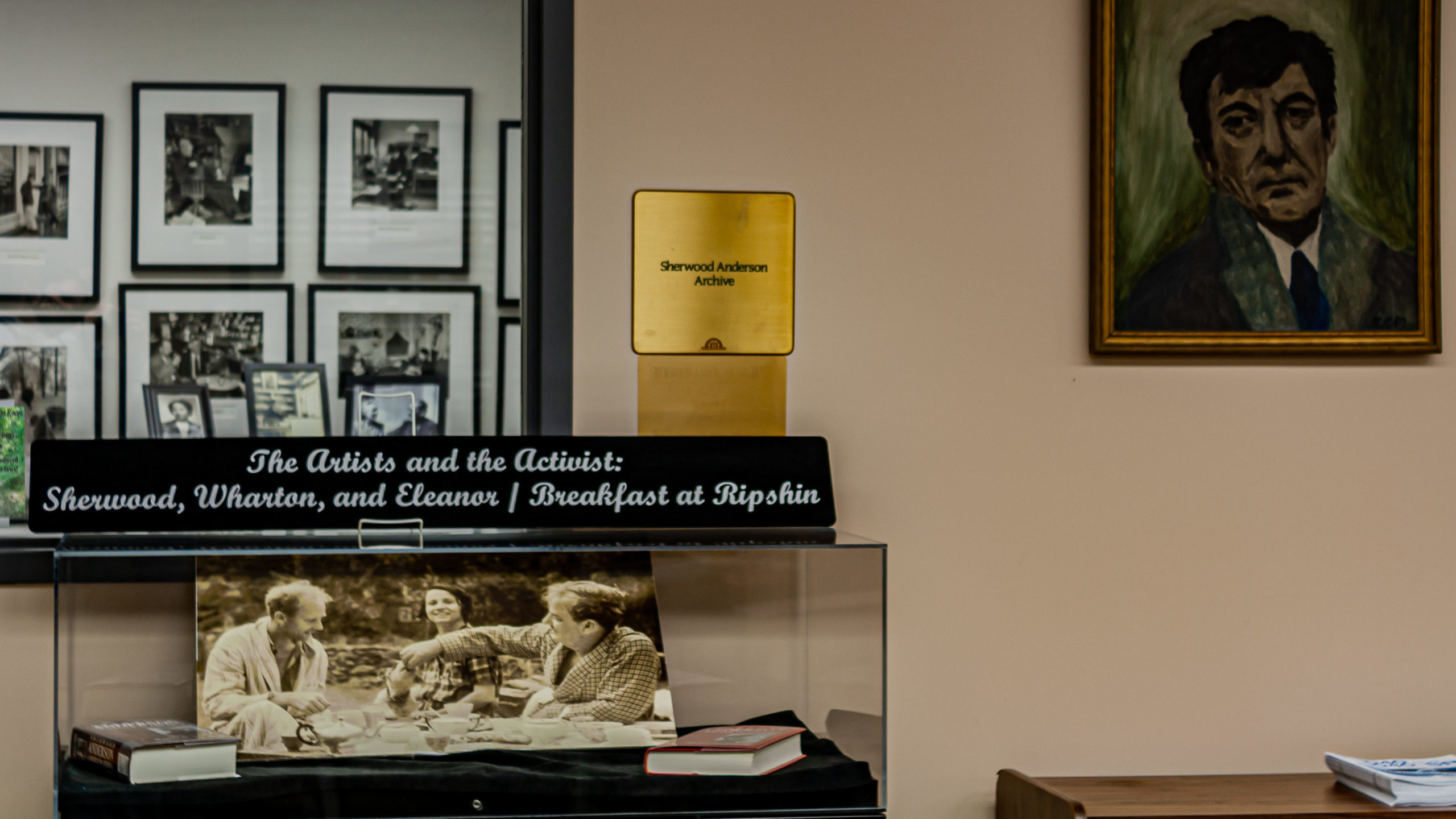 Renowned American writer Sherwood Anderson lived and worked in Smyth County in the later years of his life. A businessman turned writer who lived in Ohio, Chicago, and New Orleans before purchasing Ripshin Farm in 1925, Anderson was also the owner and publisher of two Smyth County weekly newspapers. He married Marion native Eleanor Copenhaver in 1933 and shared her commitment to the establishment of trade unions to improve industrial working conditions. He wrote his later works at Ripshin and was buried in Round Hill Cemetery in Marion following his death in 1941.
Thanks to the generosity of the Copenhaver family, the Sherwood Anderson Archive was created at the Smyth County Public Library in 1985 comprised of some of Eleanor Copenhaver Anderson's records as manager of her late husband's literary estate. The collection was augmented by the addition in 2008 of materials collected by the late Dr. Charles Modlin and Dr. Hilbert Campbell of Virginia Tech. A room in the library displaying photographs and memorabilia of Sherwood and Eleanor Anderson can be visited by arrangement with library staff.