Public Computers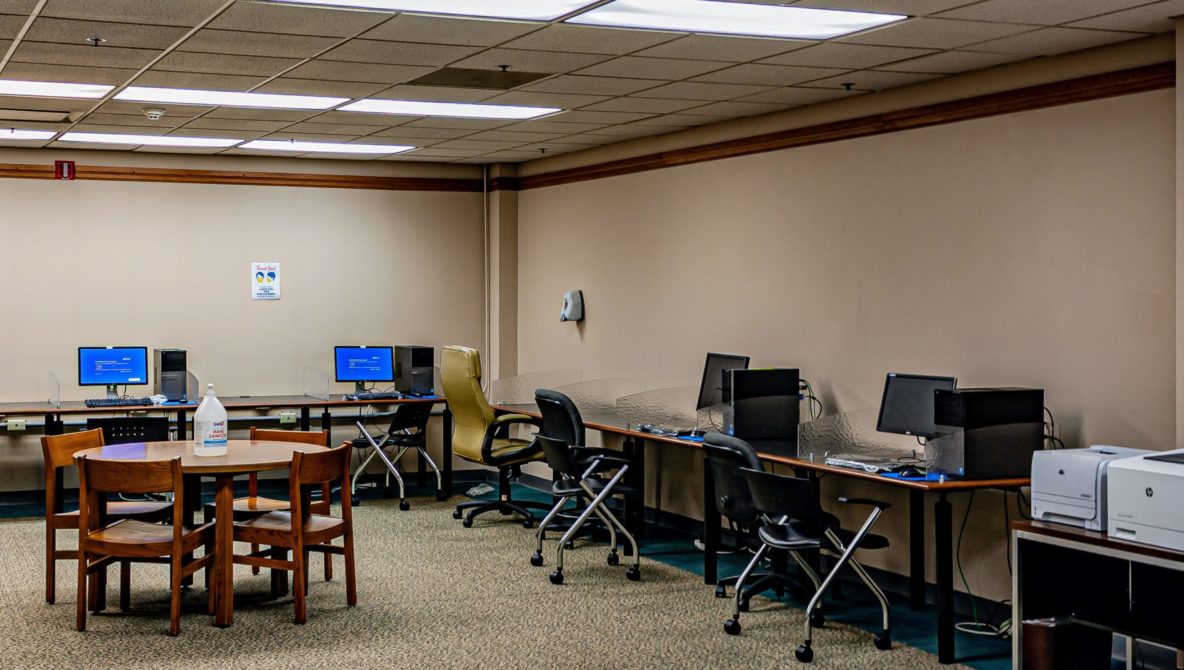 All locations of the Smyth County Public Library system offer desktop computers for patron use.
Each computer has the following programs available:
Internet access
Word (document creation and editing)
Excel (spreadsheets)
Power Point (slides for presentations)
Access (a data analysis tool)
Black and white printing – $0.15 per page
Color printing – $0.25 per page
The Marion location has nine public computers, the Saltville location has two, and the Chilhowie location has four. Public computers are programmed to delete all patron information at the end of each session.
Patrons must provide a valid library card or photo ID to use a computer.
Minors aged 13-17 must have parental consent on their library card record to use the computers without a parent present. Minors under age 13 must have their parent or guardian stay with them while they use a computer.
Computer time may be limited if there is high demand.
WiFi and Printing
Each location also offers WiFi internet access inside and outside the buildings and printing options for patrons using their own devices.
The WiFi network is accessed by selecting SCPL-Guest from the device's network menu.  Printing from patron devices is available at the same costs as specified above from a USB driver or by emailing documents to a general e-mail account at each location.  Patron devices cannot connect directly to the library's printers.
Marion – marionlibraryprint@gmail.com
Saltville – saltvilleprint@gmail.com
Chilhowie – printer@scplva.net