WiFi Hotspot and Tablet Lending Program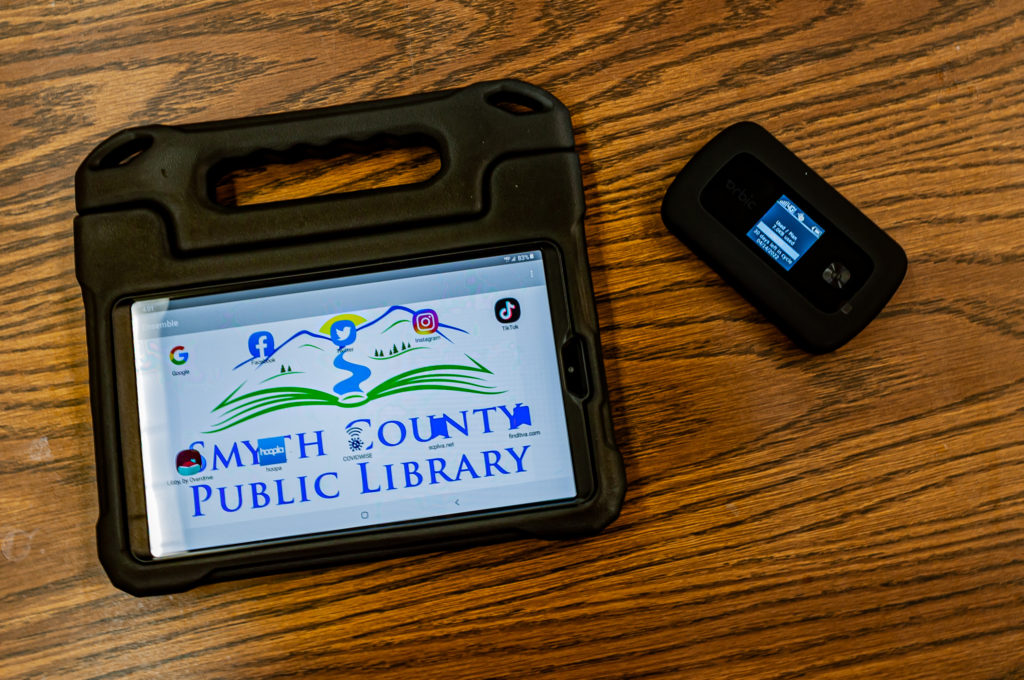 Recognizing that many Smyth County residents do not yet have access to broadband internet in their homes, SCPL is helping to bridge the gap by loaning WiFi hotspots and tablets with embedded hotspots. These devices can be used to connect to the internet to do schoolwork, search for jobs, access e-mail, read books, listen to music, research family history, and many more possibilities.
There is no charge to borrow a hotspot or tablet, but you must be 18 years old and have an SCPL library card in good standing (no outstanding fees).
The usage area for the hotspots/tablets should have a good Verizon cell signal.
If you are interested in checking out one of these devices, contact your local branch at the number below to set up an appointment.  Library staff will help you connect to the device and provide basic instruction in its use during your appointment.  Borrowers can call any branch during business hours for help using the devices or to troubleshoot problems.  
Chilhowie (276) 646-3404
Marion (276) 783-2323
Saltville (276) 496-5514