Reference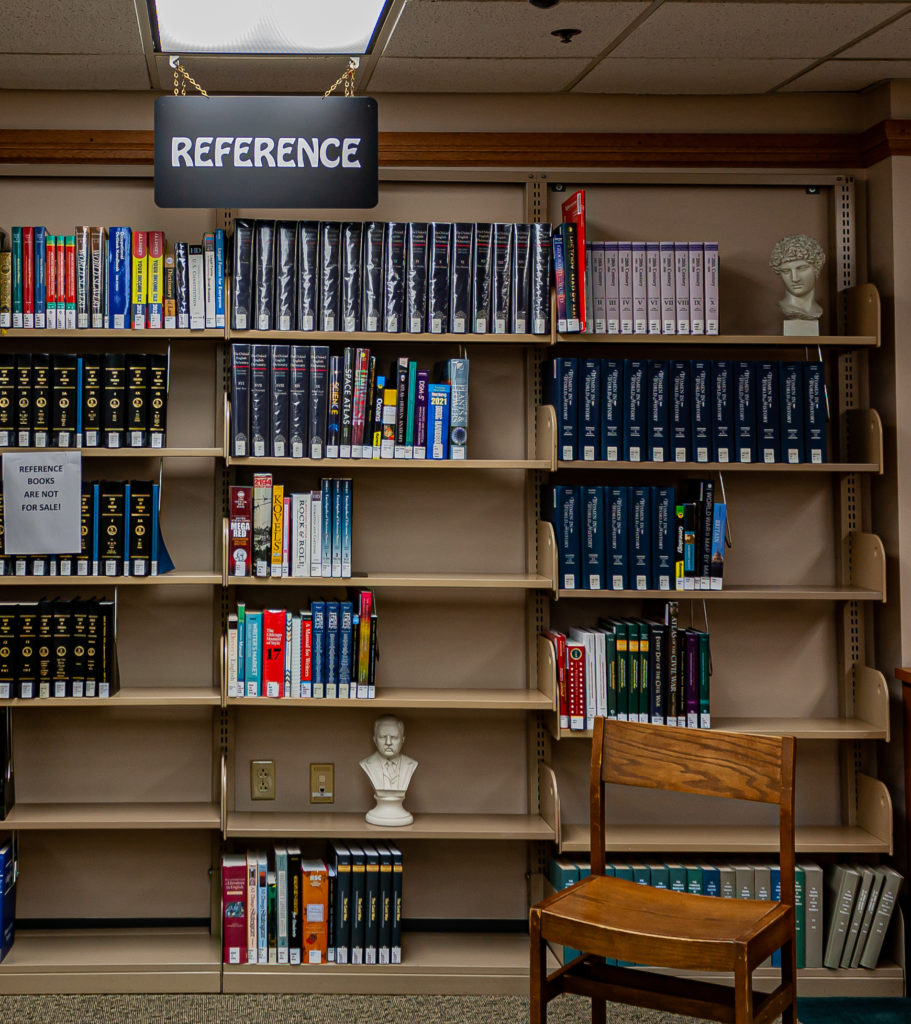 Reference services are available by phone, e-mail, or in person at any SCPL location. SCPL staff can assist patrons to identify sources of information where they may find information relevant to a topic of interest. Many factual questions may be answered quickly with sources provided. Patrons are responsible for conducting their own research for more complicated matters. SCPL staff may not provide advice on courses of action nor interpret legal, medical, or tax information. We may provide such materials for patrons to use at their own discretion.
The Marion location of SCPL offers a dedicated area containing Reference materials and is staffed during all open hours. The Reference area is in the lower level of the library with direct access from the rear parking lot. Public computers are also located in this area.
To request reference services from a specific location, call:
Marion – 276-783-2323 EX 235
Saltville – 276-496-5514
or Chilhowie – 276-646-5514
Fees of $0.15 per black and white page or $0.50 per color page will apply for printed copies of information.