Hoopla's Bonus Borrows is Back!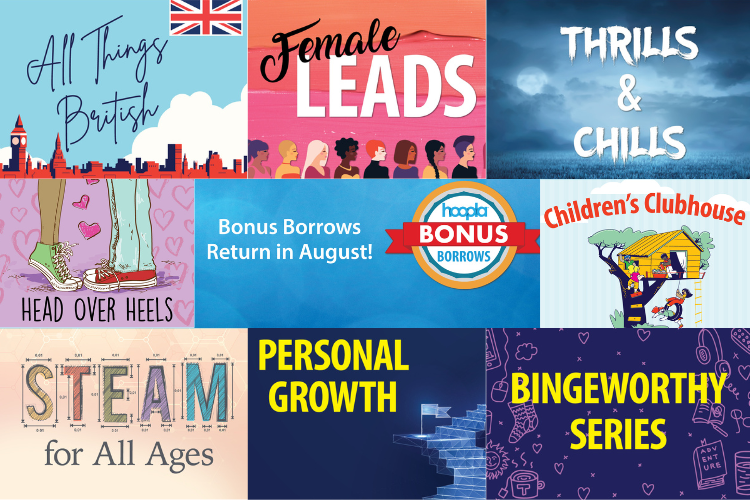 Bonus Borrows is Back!
Hoopla digital users will be happy to know that Hoopla's "Bonus Borrows" month is back! With Hoopla's Bonus Borrows, users have access to curated collections through the month of August. Whether you want to listen to a spooky late-night audiobook from the Thrills + Chills Collection or transport yourself abroad with an All Things British read, Hoopla has you covered. The best part is that these titles won't count towards a monthly borrow.
Some of the collections included are:
The Bonus Borrows Collection is available August 1st – August 31st, 2022. Click the links above to go to each curated collection or view them all in one place, Bonus Borrows , to get started. Happy Bonus Borrows month!