Public Hearing December 8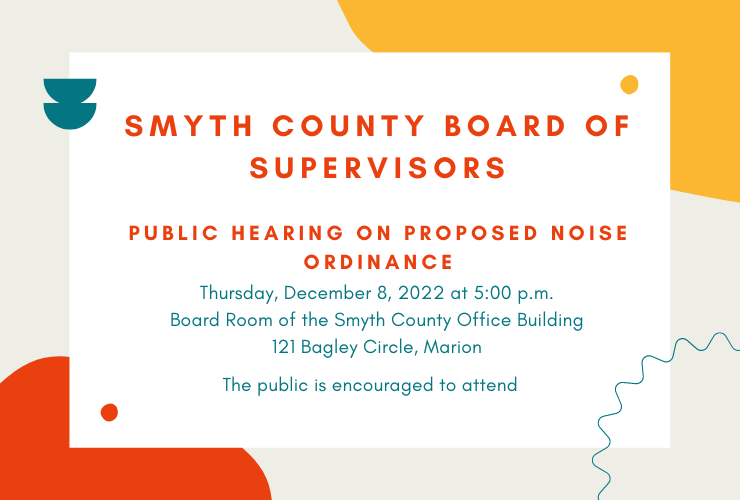 The Smyth County Board of Supervisors will conduct a public hearing on Thursday, December 8 on a proposed noise ordinance. The meeting will take place at 5:00 p.m. (or just after) in the Board Room of the Smyth County Office Building at 121 Bagley Circle in Marion. The public is encouraged to attend.
All interested persons may also express their views by emailing pharvey@smythcounty.org prior to the scheduled public hearing. Written comments may also be mailed or delivered to the County Administrator, 121 Bagley Circle, Suite 100, Marion, Virginia 24354, or by fax to (276) 783-9314. All emails, written comments and faxes must be received by 2:00 p.m. on Thursday, December 8, 2022.